CONSTRUCTION, MAINTENANCE AND REPAIR PROJECTS IN REFINERIES, OIL & GAS FACILITIES AND INDUSTRIAL PLANTS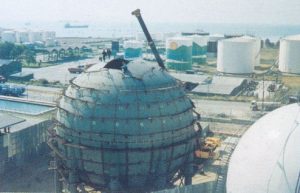 Skillful, experienced management is vital for the success of any project. METALEX understanding of the concept provides total capability resources for projects of any size. Bringing together experts from many fields, including contract administration, conceptual and detailed engineering, procurement, manufacturing, construction, quality assurance and budget control. All team members have knowledge of advanced software and communications capabilities for collecting and analyzing information about the progress of projects and the use of computerized systems for project planning and management.
METALEX has exceptional experience in supplying personnel for refining chemicals, petrochemicals, minerals extraction, fine chemicals and pharmaceuticals, pulp and paper, power generation, iron & steel industries.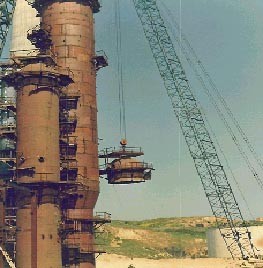 METALEX success is based on a total commitment to excellence. The continued pursuit of quality in all disciplines and aspects of our business gives us a quantifiable competitive edge. We strive to ensure that all resources are identified right, first time. Central to our philosophy is our ability to form an effective partnership with clients. Whatever the project or problem, we aim to become an integral component of the solution for clients needs.
We establish a clear understanding of clients' needs right from the start to provide precisely what is required. Our clients enjoy significant cost, security, and quality benefits that result in a more efficient use of the resources supplied. Our part is to make sure that the right people are in the right place doing the right thing at the right time. As evidence of the service provided by METALEX, we are proud to have many repeat clients. The entire METALEX organization seeks not only to satisfy our clients, but to surpass their expectations. Our aim is to provide professional, cost effective services of uncompromising quality & integrity. We seek to be the "preferred choice" of our clients based on proven performance.